motherpeek's Rap Sheet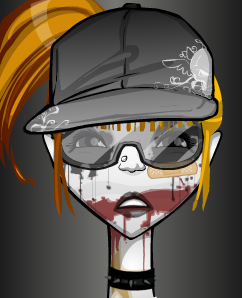 More Actions
Inmate Connections:
My Notes
Your notes on this user... Doubleclick this area to edit...
Inmate Blurb:
"
THE MEMBERS OF DEATH ROW ARE PISS WEAK!!!! THEY CAN"T FIGHT ONE ON ONE!!!

demolition said........I FAKA YO MATHA, I FAKA YO FATHA, YO SISTA, YO BROTHA, I FAKA YO DOG, I FAKA YO NEIGBOUR, I FAKA U!!
bloody nora!!!! nobody move!!!!! this guy will "FAKA" anything that moves!!!!!
thats a fair dinkum WORRY!!!!

You break in, and make off with a a Golden Ticket, a Flim Flam, a Flux Capacitor, a Adamantium Disc, a Something New, a Matter Injector, a Large Chocolate Bar, a Something Old, a Cheeseburger, a Power Ring Thingy, a Beer, a 6-Pack of RedBull, a Blue Ticket, a Energy Drink, a Bottle of Water, a Ruby Slippers, a Clover, a Red Bull, a Copper Triverp, a Raw Weed, a 6-Pack of Water, a Something Blue, a Token, a Breadcrumbs, a Blue Egg, a Chocolate Bar, a Rolled Blunt, a Cotton Candy, a Salt, a Popcorn, a Lime, a Wooden Plank, a Goggles, a Hot Dog, a Peanuts, a Bronze Medal, a Zombie Water, a Clean Zombie Virus, a Matches, a Rotten Hot Dog, a Rag, a Zombie Flesh, a Pie Crust, a Cherry, a Corn, a Zombie Antidote, a Dried Jerky, a Cranberry Juice, a Wedding Band, a Rotten Cheeseburger, a Apple, a Bandages, a Olympics Postcards, a Sports Ticket, a Can of Beans, a Ping Pong Ball, a Passport, a Sports Ticket, a Big Zombie Bone, a Dead Duck, a Health Shake, a Egg Nog, a Cherry Pie, a Candy Corn, a Pumpkin Pie, a Apple Pie, a Large Bottle of Water, a Tinsel, a Fake Antlers, a Bow, a Voodoo Beads, a 2013 Champagne, a Jelly Beans and $20,960 from their bank! You earn 4,200 EXP!





.
I NEED A CLEAN TOILET!
"