JoeInBelize's Rap Sheet

Quick Actions
My Notes
Your notes on this user... Doubleclick this area to edit...
Inmate Blurb:
"
WHY ARE YOU IGNORING ME?!

If I don't respond to your message, it's because A Quite Place DVD is currently loaded in my cell. Sit tight; I'll get back to you!



DISCLAIMER: READ THIS!

I do not trade combos for special raid missions. Please do not ask me to help you with these types of missions. Thanks!



Statistics Stuff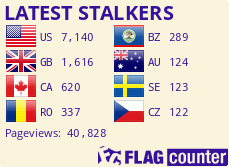 "