Sun_Tzu's Rap Sheet

Quick Actions
My Notes
Your notes on this user... Doubleclick this area to edit...
Inmate Blurb:
"
Deals



03/13/2019 1:06pmYour hard work is paying off! You've reached level 37!


The Revolution
Rules of The Revolution:
1st rule: There are no rules.
The Revolutionary is a doomed man. He has no private interests, no affairs, sentiments, ties, property nor even a name of his own. His entire being is devoured by one purpose, one thought, one passion the revolution. Heart and soul, not merely by word but by deed, he has severed every link with the social order and with the entire civilized world; with the laws, good manners, conventions, and morality of that world. He is its merciless enemy..


WARNING I WILL MUG AND RAID YOU







Lotto
06/18/2018 12:00amCONGRATS! You won second prize in this week's lottery! You've received the following items: Yellow Egg x 9,384 6-Pack of Water x 2,734 Raspberry Candy x 387 Frog Legs x 150 Crunchy Crawdad x 248 2013 Champagne x 27 Ruby Slippers x 2 Bottle of Mead x 4 Easter Egg x 2 Melon Candy x 5 Jelly Beans x 3 Flagon of Wine x 8 Rare Steak x 6


QUOTE OF THE WEEK:

Deez Nutz.
-Welvin Da Great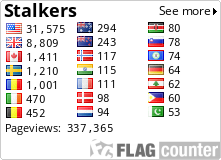 "